Kitchen Countertops
What is
Quartz?
Quartz is the industry term for man-made stone slabs or composite countertops, consisting of around 95% natural quartz aggregates, held together with pigments and polymer resins. These quartz slabs are the most commonly used for kitchen worktops, as well as other indoor countertops and vanities.
Scratch,
Stain and Chip Resistant
Quartz surfaces have much greater scratch and stain resistance than marble alternatives, making it a popular choice for kitchen worktops, where objects and spills are a regularity. The quartz and high-performance polymer combination give it an extremely high resistance to regular wear and tear.
Stylish
and Modern
Due to its
man-made nature, quartz countertops are available in a massive range of colors
and stunning styles to suit any design or any interior creative ideas, making
it a popular designer's choice. Silestone succeeds in producing quartz slabs
that are mimic marble and granite patterns, keeping the quartz strength and
durability benefits while maintaining a natural appearance.
Durable
Quartz is one of the strongest stones in the planet- and being held together with specially designed resin makes quartz as an extremely strong surface to work with. This makes it an installer's choice as it's much less fragile to handle, and won't chip or creek over time in your kitchen.
Low
Maintenance
On top of longevity that comes with being highly scratch, stain, chip, and crack resistant- quartz countertops don't require regular resealing to keep the surface looking new-unlike marble and granite. Little maintenance is required beyond your standard regular cleaning.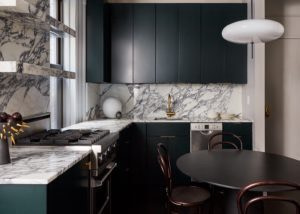 WHY
QUARTZ WORKTOPS ARE THE IDEAL WAY TO UPDATE YOUR KITCHEN
Whether
you're updating a traditional style kitchen in a deal or considering a total
refit with contemporary style cabinets, opting for quartz worktops, a clever
combination of natural quartz and polymer resins, these beautiful materials is a
a premium solution for its durability and natural scratch resistance.
Style and
Functionality
Quartz looks beautiful, and it's incredibly practical. Easy to look after yet very difficult to damage and virtually indestructible. It also doesn't need sealing and resealing and stay good with a simple wipe over a damp cloth. Non- porous and heat resistant.
Natural
Materials match Modern design trends
High -end kitchen has always used natural stone worktops. The new- quartz worktops are created from a stone/polymer mix that combines the beauty of natural materials with additional sustainability and durability opt for Silestone for an environmentally choice.
Consistent
Colors
To create a wow factor in your kitchen, quartz is truly unbeatable. It is a man-made material;
It has a consistency of color and pattern designed. We have the expertise you need and the price you'll love to make an artisan stone worktop a reality in your kitchen.